You are hereStephen Ministry
Stephen Ministry
---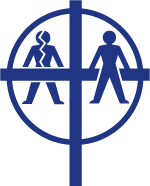 Stephen Ministries is an international ministry for training and organizing lay people within Christian congregations to help provide one-on-one Christian care to individuals in church and community. Song of Life trained our first group of Stephen Ministers last year, commissioning them to service in April, 2010. We now connect people seeking Christian care to a capable Stephen minister!
We are currently in the midst of training our second group of Stephen Ministers.
For more information about Stephen Ministries, please contact our Stephen Leader, Nina Yardley.